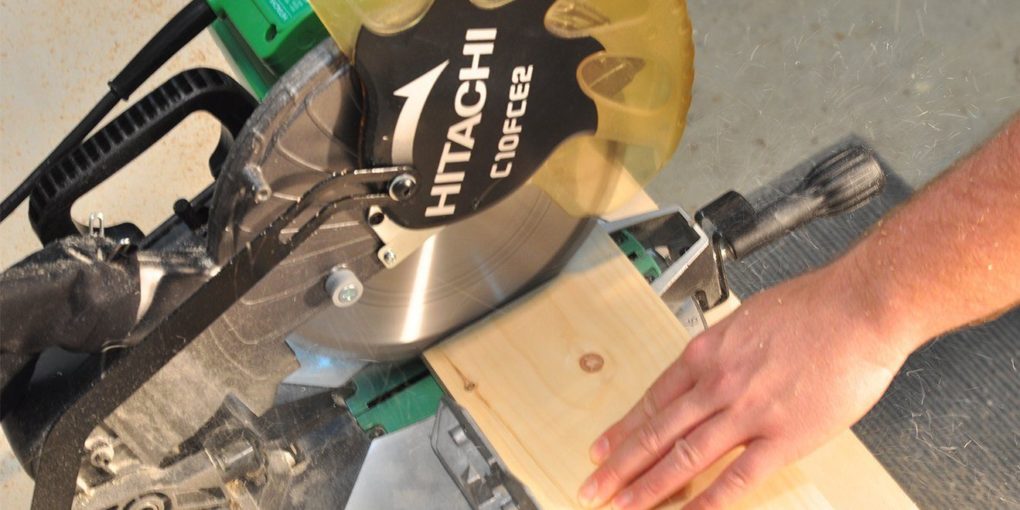 Five Best Miter Saw Review and Buying Guide 2022
A miter saw is essential for making precise, accurate cuts over and over. However, you should purchase the best miter saw for doing it perfectly. In order to make the right selection, you should be aware of the key features and benefits of a miter saw. Various different types of miter saws are available on the market. Before purchasing one, you should decide which type of miter saw you need. Compound, sliding compound and basic are the three major types of miter saws. Each of them has their own advantages and disadvantages.
Top Five Best Miter Saw Comparison Chart
How to Select the Best Miter Saw?
You can select any type of miter saw. However, you should ensure to select a saw that comes with some essential features. Some of the most common and useful features of a miter saw are discussed below. You can make the purchasing decision on the basis of these features.
Dust Collection System
Most miter saws consist of a normal dust bag, which is not so effective. However, some saws will have an effective dust collection system. You should select a saw with greater dust collection abilities. Thus, you can keep your work area clean, which is also helpful for increasing the lifespan of your saw. If you select a saw with greater dust collection ability, you can prevent dust from getting inside.
Laser Guide System
This feature is not so necessary, but it is very useful. You can use your miter saw very easily if it has a good laser guide system. This is also helpful for making more accurate cuts. But, some laser guide systems are not so effective, so you should check carefully before purchasing a saw.
Blade
Most miter saws are equipped with a standard blade, which is ideal for making rougher cuts. However, they are not suitable for making fine woodworking projects. A high-quality blade is essential for getting the finest finishes. Thus, you need to change the blade more frequently. Some models allow you to change the blade very easily.
Type of Motor
You should select a model that has enough power to perform the task. The power of a miter saw usually range from 10 to 15 amps of power. You need not purchase a saw with a powerful motor if you do not use it regularly. But, a powerful motor is essential for regular use. Direct drive motors are long lasting and more powerful than belt driven motors.
Safety
You should check adequate safety features while purchasing the best miter saw because it is very dangerous. Features such as fence guards and electric brakes can provide you maximum safety.
Top 5 Best Miter Saw 2017
Hitachi C10FCE2 Miter Saw is a great Compound Miter Saw for those who want to get reliability, precision, or even variety on the job. It has a 15amp motor, which is enough for generating power for cutting even the toughest items very easily.

It is designed to provide greater perfection. The manufacturer adds a 0-45 degree bevel range to the left for making the precision cutting. A vibration reducing Elastometer grip is helpful for providing you a better grip, control, and comfort. A carbon brush access allows you to replace the brush, which is helpful for prolonging the life of the tool. Hitachi C10FCE2 is useful for those who want to purchase a smooth, accurate miter. It is an ideal tool for a variety of workplaces such as plywood, wood, soft fiberboard, and decorative panels.

​
Pros
Reasonably well built
Quite sturdy
Very powerful motor
Can handle most framing materials
Portable and lightweight
Comes with 5-years warranty
Cons
Changing blade is difficult and time-consuming
Dust evacuation is not so efficient
---
The DEWALT DW715 Miter Saw is very popular because of its power and portability. A powerful motor is essential for cleaning and making precision cuts. This 15-Amp 12-Inch miter saw provides you unmatched power at this price. It has 15 amp motor, which is ideal for delivering a no-load speed of 4,000 rpm. Thus, you can make quick work even if the wood is very hard. This Single-Bevel Compound Miter Saw weighs just42 pounds, thus it is lightweight and portable. A custom-molded carry handle and easy-to-use locking pin are the other peculiar features of this saw. DEWALT DW715 is specially designed for accuracy and speed. Thus, it is ideal for performing a number of applications.
Pros
Very quiet
Cuts effortlessly
Comes with an easy to read miter scale
Sharp and thin
Comes with a dust bag
Comfortable side handles
Cons
It lacks a laser, so it is very difficult to see the place you are cutting
---
Bosch GCM12SD Miter Saw is an innovative glide miter saw, which offers unmatched smoothness and durable precision of cut. A smooth cutting movement is the most important feature of this saw. This is a 120-Volt 12-Inch DB Glide Miter Saw that offers expanded cutting capacity. Thus, you can expand the cut horizontally or vertically.
It has ergonomic trigger handle, which allows you to stay comfortable even if you work the whole day. Axial-Glide System of Bosch GCM12SD is helpful working very easily even if the work area is very small. You can lock or unlock the tool as per your convenience. It is possible because of high precision square lock fence. Stainless steel miter scales and uniform bevel are the other important features of Bosch GCM12SD.
Pros
Portable
Accurate and durable
Ergonomic grip function
Easy bevel adjustments
Squarelock fence feature
High-quality bevel
Easy and simple
Axial-glide sliding system is very smooth
Highly comfortable
Great for cozy spaces
---
Evolution Power Tools RAGE3 is ideal for those who want to get a powerful saw. This compound sliding miter saw is effective for cutting a variety of materials. The device offers powerful cuts accurately and smoothly.
Thus, you need not waste wood, plastic, or aluminum due to faulty cutting. Evolution Power Tools RAGE3 is ideal for solving all such problems. This is a multipurpose compound miter saw, which can be used for cutting hard plastics, steel, and aluminum. It has a 15 amp motor, which is very powerful for making clean cuts accurately and smoothly. You will get additional precision because of the laser guide system. Evolution Power Tools RAGE3 is lightweight, portable, and easy to use.
Pros
Multipurpose miter saw
Able to cut different materials
Compact and lightweight
Easy to use and store
Laser system
Accurate miters
Allows making smooth cuts
3-years warranty
---
Makita LS1040 Miter Saw is a good miter saw that allows you cutting wood and other materials smoothly and precisely. Powered by a 15 amp motor, the Makita LS1040 comes with large cutting capacity. Compared to most other miter saws, this device is lightweight.
It allows you to make 9 positive stops. Carbide blade tip is the other peculiar feature of this 10-inch compound miter saw. It allows you to slice wood and other types of materials very easily. It has an aluminum base, which is helpful for preventing the formation of rust.
Pros
Durable
Lightweight
Easy to use
Compact design
Easy to store
Very powerful
Cons
Limited additional features
How to make half-laps on the sliding miter saw (Video)
Final Recommendation:
Lots of different types of miter saws are available on the market. Thus, you can do some research to find the best product that suits your needs. Popularity or price should not be the only determining factors while purchasing a saw.
You will get lots of information from this small guide, which is helpful for picking the best miter saw once you narrow down your requirements. You can make the right decision if you put some good thought.